Welcome to Farmleigh
A historic house holding important collections, an art gallery, a working farm, and the official Irish State guest house, Farmleigh House and Estate is open seven days a week. An estate of seventy-eight acres situated to the north-west of Dublin's Phoenix Park, Farmleigh provides accommodation for visiting dignitaries and guests of the nation. As a historic house, Farmleigh remains a unique representation of its heyday, the Edwardian period, and houses important artworks and furnishings, as well as the Benjamin Iveagh collection of rare books, bindings, and manuscripts which is held in the Library. The extensive pleasure grounds feature walled and sunken gardens, and scenic lakeside walks.
The Estate also boasts a working farm with a herd of Kerry Black cows. Farmleigh is managed by the Office of Public Works. Join one of our knowledgeable guides for a tour of Farmleigh House that takes you from the eighteenth century, when building commenced, right up to the present day.
*Please note that there is no ATM at Farmleigh.
Farmleigh Estate is open and free to visit.
Boathouse Café – Take away service only.
Limited tickets for free guided tours of Farmleigh House are in the courtyard reception and will be available online soon.
Please observe Social Distancing and wear masks queuing and when entering the Motor House, Farmleigh House, or Galleries.
Extra portaloos are located in the Market Place Car park just above the Gallery.
What's On
Check out the full calendar of events here.
There are no upcoming events to display at this time.
Join our mailing list.
Join our mailing list and be the first to receive news of upcoming events and exhibitions. You can find Mailchimp's privacy policy here.
The Farmleigh Blog
Read the latest posts below, and click through to the full Blog for all news articles and updates.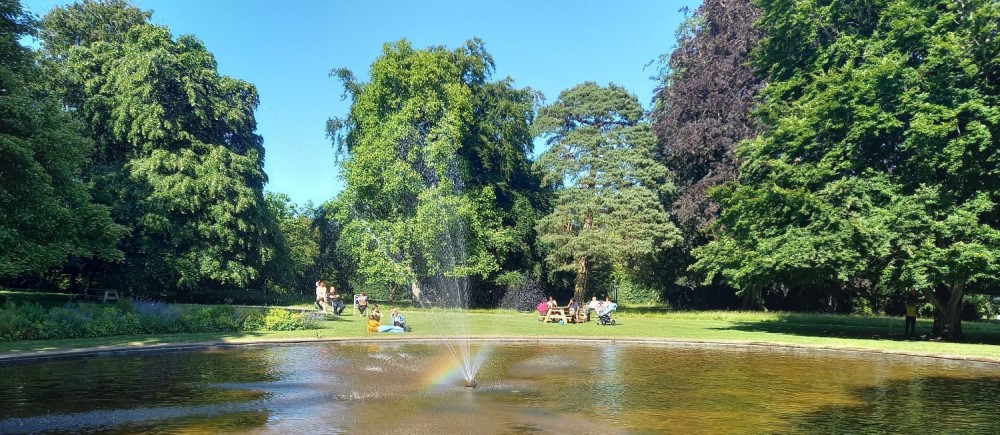 by Aisling Randles, OPW Farmleigh. Discover our wonderful trees on the historic Farmleigh Estate. Trees are amazing, they help to keep our air clean and our ecosystem healthy. They remove pollutants from the air and produce oxygen that we need to breath. Trees...