Welcome to Farmleigh
A historic house holding important collections, an art gallery, a working farm, and the official Irish State guest house, Farmleigh House and Estate is open seven days a week, all year round.
An estate of seventy-eight acres situated to the north-west of Dublin's Phoenix Park, Farmleigh provides accommodation for visiting dignitaries and guests of the nation. As a historic house, Farmleigh remains a unique representation of its heyday, the Edwardian period, and houses important artworks and furnishings, as well as the Benjamin Iveagh collection of rare books, bindings, and manuscripts which is held in the Library. The extensive pleasure grounds feature walled and sunken gardens, and scenic lakeside walks. The Estate also boasts a working farm with a herd of Kerry Black cows. Farmleigh is managed by the Office of Public Works.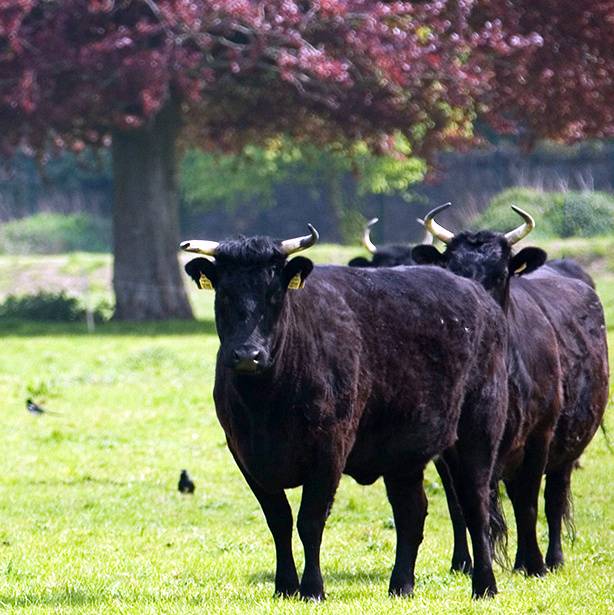 The Velvettes' Christmas Show
The Ballroom at Farmleigh
Tuesday 19th and Wednesday 20th December, 8pm
Headlining Farmleigh's Christmas Lineup for 2017 are The Velvettes!
The Velvettes present 'Crooning for Christmas'. A festive celebration of the classic era of Christmas songs and more! From Irving Berlin to Gershwin, Cole Porter to Elvis Presley. Performed with great affection, and wrapped in stunning harmonies synonymous with The Velvettes. This show is the perfect festive event, guaranteed to send you off glowing in the warmth of a lost era in music. Christmas has never sounded so good!
The Velvettes are a unique vocal group based on the classic swing combos of the late 1940's – early 1950's. Modelling their vocal blend in the style of The Andrews sisters, with a vibrancy and authentic sound reminiscent of Mel Tormé's wonderful "Meltones". A typical Velvettes set-list is packed with the finest songs from the great American songbook, featuring gems from Cole Porter, Irving Berlin, Hoagy Carmichael to name but a few, from the golden age of Hollywood and beyond.
The group consists of Judy McGann, Michelle Gillies, Fran King, Carl Banks & Alan Elliott, who between them have over 20 years live, & studio experience. Their combined musical knowledge, coupled with a genuine passion & affection for the genre, makes for an unforgettable journey through some of the finest songs ever composed, in a fastidiously authentic and refreshing show.
Please note that this event is now sold out for both performances.
What's On
All events are free but some require a ticket.
The house will be open from 10am – 12pm Saturday and Sunday.
Download our full Christmas brochure here, or browse the latest below. See the full calendar at this link.
The Farmleigh Blog
Read the latest posts below, and click through to the full Blog for all news articles and updates.
  As part of the Spring Season of Documentary on Newstalk, producer Patricia Baker tells the story of Ireland's unique way of dealing with time, as she explores the rich and diverse history of Ireland's clocks and watches, that have been keeping time for us for...
Farmleigh
Driving directions are a little different from what Google Maps usually suggest – please click
here
for full instructions on how to approach the house and park.