When:
24 May 2022 @ 10.00am – 19 June 2022 @ 5.00pm
2022-05-24T10:00:00+01:00
2022-06-19T17:00:00+01:00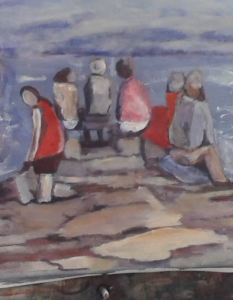 An exhibition of paintings and drawings by Christine Lennon Carey inspired by the lock down.
Through this Covid 19 nature remained unscaled, providing us with parks and walkways to enjoy. As a visual artist my paintings from lockdown are inspired from nature that surrounds us. March through to august I transferred photographs taken from our cycles along the Grand Canal. The reeds in the canal transforming over time also from our local corkagh park with all its beauty of park bridges and trees.
Cowshed Theatre Opening Hours:
Tues – Sun (Closed Mondays)
10am – 5pm
Admission is free.
Any queries please call Christine on mobile 087 1376172