Nov
23
Tue
Śūnyatā

@ Farmleigh Gallery
Nov 23 2021 @ 10.00am – Feb 6 2022 @ 5.00pm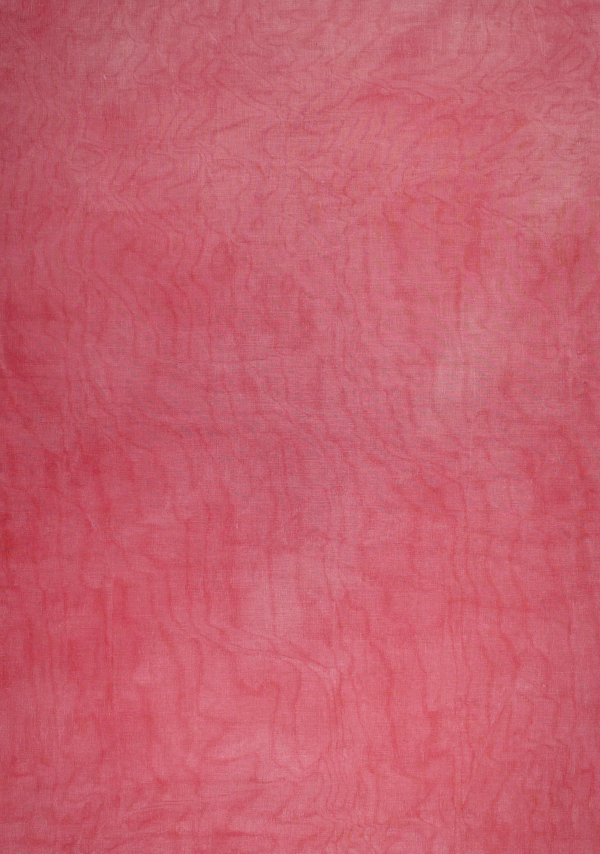 Śūnyatā
23 November 2021 – 6 February 2022 
Śūnyatā is a Sanskrit word pronounced in English (shoon-ya-ta), translated most often as emptiness, vacuity, and sometimes voidness and is used in aspects of Buddhism.  This exhibition is an example of ideas that nagGallery / nagOffsite / nagDesign demonstrate in its work.  The philosophy and disciplines of the Japanese Aesthetic, most notably expressed in the concepts of Zen, are an influence on who the project works with and how it presents its exhibitions, installations and sound pieces.  The curatorial decisions taken in the presentation are influenced by the Japanese concepts of Mu, ( emptiness and the void ) and particularly Ma, which is best described as, 'the space between' or as it was once poetically described as, "the silence between the notes that make the music." The nagGallery artists all share the same disciplines, although manifested differently, in time based process, repetition and reduction. The three exhibited in this exhibition are the paintings of Kohei Nakata, the watercolours of Helena Gorey and the paintings and drawings of Jane Proctor with a Guest appearance of the sculptures by Deirdre McLoughlin.
Śūnyatā was curated by the Creative Director of nagGallery / nagOffsite / nagDesign Mark St.John Ellis
Farmleigh Gallery Opening Hours: Tuesday – Sunday 10am – 5pm (Closed for Lunch 1-2pm)
Admission free.
Mar
13
Sun
Daniel O'Neill: Romanticism and Friendships

@ Farmleigh Gallery
Mar 13 @ 10.00am – Jun 12 @ 5.00pm
The Office of Public Works (OPW)  present a retrospective of Daniel O'Neill's work at the Farmleigh Gallery. The exhibition is being curated by art historian Karen Reihill with the majority of the works being borrowed from private collections, many unseen in public in over 50 years, as well as paintings from the collections of IMMA, University of Limerick and the Ulster Museum.
This exhibition will be Daniel O'Neill's first retrospective since 1952 which was held at the Belfast Museum and Art Gallery (Ulster Museum) which then recorded a record attendance for the time. It is hoped that this exhibition will be an opportunity for the public to re-examine the life and work of this artist, who was highly regarded by the critics in the post war years and whose works were in popular demand until his death in 1974.
Born in Belfast, O'Neill had little orthodox training except for a few classes at the College of Art, Belfast. He started painting with watercolours at the age of fifteen and when possible spent all his spare time in the Belfast Reference Library studying the Italian renaissance painters. Working as an electrical engineer in the Belfast Corporation Transport Department, he worked on the night shift so he could paint during the day. This continued for over five years until he was taken up by the Dublin dealer, Victor Waddington, in 1945 where several one man shows followed. In 1948 he spent six months in France, mostly staying in Paris, where he was given the opportunity to study the painters he admired, such as Watteau, Rouault, Vlaminck, Utrillo and the Impressionists. During the late 1940's/1950's Daniel O'Neill was selected to participate in over twenty overseas exhibitions of Irish Art that toured Britian, Europe and the USA. Many of these exhibitions were sponsored by the Irish Department of External Affairs and they were intended to showcase the very best of Irish art abroad.
O'Neill moved to London in 1958 to start a new life. His paintings were then mainly sent to The Waddington Galleries in Montreal where he gained a new International market. His work was also shown at The Dawson Gallery in Dublin up until 1963 where it continued to be in demand but after that date his work was not seen in Dublin for another eight years which caused his work, and name, to fade in to the background. Throughout this period O'Neill struggled with personal problems. However an opportunity arose on a visit home when he was persuaded to return to Belfast and hold an exhibition there which opened in 1970. After an eighteen year absence from exhibiting in his native city critics expressed surprise at the new bright strong colours which was a move away from the sombre romantic style they had last seen in the 1950's. Following this successful exhibition in Belfast, he held his last solo exhibition in Dublin in 1971 at the Dawson gallery and his future looked promising. Unfortunately due to a combination of events in Belfast his health deteriorated and he died tragically in March 1974 at the early age of 54.
This exhibition will be accompanied by an extensive catalogue detailing the life of Daniel O'Neill and that of his other innovative friends that make up the Belfast Boys, Gerard Dillon and George Campbell among others. It is hoped this publication along with the exhibition will lead to a reassessment of Daniel O'Neill's place in the history of Irish art by a new audience and generation of critics, students and enthusiasts.
Gallery Opening Hours:
Tues – Sun (& Bank Holiday Mondays)
10am – 1pm
2pm – 5pm
Admission is free.