When:
September 11, 2019 @ 10:00 am – September 27, 2019 @ 12:00 am
2019-09-11T10:00:00+01:00
2019-09-27T00:00:00+01:00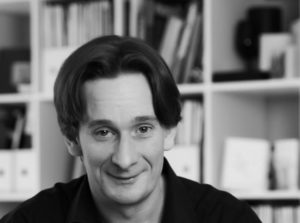 Composition Masterclasses at Farmleigh with guitarist/composer Dave Flynn and harpist Cliona Doris in October and November 2019
Farmleigh has been developing its Writer-in-Residence programme since 2006, offering Irish artists the opportunity to develop their artform and to engage with the general public and visitors to Farmleigh. In consultation with The Contemporary Music Centre, Ireland (CMC), the Office of Public Works (OPW) and Farmleigh decided to offer this residency in 2019 to a composer from or residing on the island of Ireland working in any area of contemporary classical music and/or sound art.
Composer Dave Flynn is currently Composer-in-Residence at Farmleigh. As part of this Composer-in-Residence programme, Farmleigh is offering emerging composers an opportunity to develop composition skills for harp and guitar under the guidance of its Composer-in-Residence Dave Flynn and renowned harpist Cliona Doris.
Dave and Cliona will run two free composition masterclasses in the inspiring surroundings of Farmleigh. Harp and guitar are challenging instruments to compose for, and these workshops will aim to give participants insights into the many possibilities for stylistic expression that these two instruments offer.
Each participant will compose a short work (3 to 5 mins.), which will be workshopped with the group, for one of the following:
Solo guitar (nylon string, steel string or electric permitted)
Solo harp (concert pedal harp or Irish lever harp)
Guitar and harp duo
Using the feedback from the workshop, participants will refine their compositions for a second workshop, during which Dave and Cliona will play through the pieces and offer feedback.
Application Criteria
These workshops are designed for emerging composers aged 18 or over
Applicants must be available for both workshops
Applicants must have good notation skills and notation software (such as Sibelius or Finale)
Deadline for Applications
Applications open on Wednesday 11th September 2019, and close on Friday, 27th September 2019.
How to Apply
In your cover email, please include your:
○ name,
○ email address,
○ mobile phone number, and
○ website, if any
In a few sentences, please outline your composing experience and why you would like to take part in these Composition Masterclasses
Please submit audio and scores for two (2) examples of your music to: director@irishmemoryorchestra.com
Please do not email large files
Streaming links for audio are preferred
Dropbox or similar sites may also be used
KEY DATES
Wednesday, 11th September 2019
Friday, 27th September 2019
applications close at 5.00pm
Friday, 4th October 2019
notification of selection of participants
please note that only successful applicants will be informed that they have been selected
Sunday, 13th October 2019 from 12 noon to 5.00pm – Masterclass One
workshop with Dave Flynn and Cliona Doris, focusing on how to compose for guitar and harp, together with workshopping of participants' composition sketches
Saturday, 9th November 2019 from 12 noon to 5.00pm – Masterclass Two
participants workshop their completed compositions with Dave and Cliona
Notice: Applications will be treated confidentially and, in keeping with GDPR regulations, applications will be destroyed following completion of the selection process.