Aug
15
Sat
Land/Marks

@ Farmleigh Gallery
Aug 15 @ 10:00 am – Oct 31 @ 5:00 pm
Ceramics Ireland is delighted to present Land/Marks the fourth in its triennial exhibition series. Continuing the ethos of celebrating the diverse range and breadth of contemporary ceramic work being created by makers of and from Ireland. Land/Marks will feature works that explore and challenge the material clay, investigating its malleability and pushing its boundaries.
This will be evident through a variety of sculptural forms, functional vessels and installation-based works. The independent expert panel of three selected 42 makers for this edition of the triennial series, which will celebrate the craftsmanship and skills of these contemporary practitioners. The selected group includes new makers some at the beginning of their creative journeys – Antonio J. Lopez, Simon Kidd, Sarah Roseingrave alongside more established makers – Sara Flynn, Mark Campden and Isobel Egan.
15 August – 31 October 2020
Opening Hours: Tues – Sun: 10am -1pm, 2pm – 5pm
Aug
16
Sun
India Day Online

@ Online
Aug 16 @ 9:00 am – 5:30 pm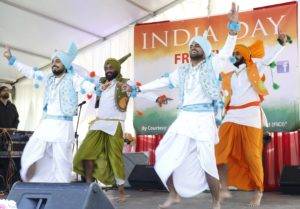 "A 2020 Vision for India-Ireland-EU Cooperation in a post-COVID / Brexit World".
India Day will be celebrated online this year. The running order for the day will include the keynote speakers (both from Ireland and India comprising with ministers, health experts and dignitaries from arts and cultural fields.) The morning will be followed by a mixture of presentations, cultural activities and the launch of a pioneering research, business and investment matchmaking networking.
Covid19 has impacted our lives in unimaginable ways. We must, therefore, find the best ways to evolve coping strategies. A section of the day will be devoted to how Ireland and India can collaborate. Professor Luke O'Neill, Ireland's leading immunologist, who has become the charismatic COVID 'media star' and a panel of India's top surgeons and researchers who are working in developing corona vaccine will offer suggestions and solutions in a virtual broadcast.
Climate Change, our other major challenge, will be debated by Duncan Stewart (RTE broadcaster) with an Indian Panel.
Two music and dance groups from India and Ireland would present their live performance during the day.
India Day Online Programme 2020
08:45 – 09:00 Registration, National Anthem (s) and Welcome
09:00-09:30 Philosophy of Yoga & Meditation with Ms Meabh Smith and Ms Aparna Shukla
09:30 – 10:00 Margaret Elizabeth Noble's (Sister Nivedita) Role in India by: Swami Purnananda, Founder of Ramakrishna Centre, Ireland
10:30 – 10:45 Panel discussion Professor Luke O'Neill, Chair of Biochemistry at TCD Dr Deepthi Nair, Professor of Microbiology at Vardhman Mahavir Medical College, Safdarjung Hospital, Delhi, India
10:45 – 11:00 Tea/Coffee Break
11:00 – 11:45 Environment Panel Discussion with Mr Duncan Stewart, RTE Broadcaster with Indian Panel 11:45-12:30 Lunch Break
12:30 – 13:30 Opening Ceremony: Keynote Speakers 1. Mr Charles Flanagan, TD 2. H.E. Mr Sean Fleming TD, Minister of State for the Department of Finance 3. Dr Karan Singh, Visionary Indian Statesman, Cultural Ambassador, Educationist, Author, Poet and Musician Music by Mr Gerry Hanley and his group. Kathak Performance by Shruti Desai
13:30 – 14:00 Sari Wearing Workshop – online
14:00 – 14:30 Fashion Show – online
14:30 – 16:00 Trade, Tourism and Education Conference
16:00 – 16:30 Tea/Coffee Break
16:30 – 17:00 Closing Ceremony
17:00 – 19:00 Film Documentary
See www.indiaday.ie for further information.